What does scholarship cover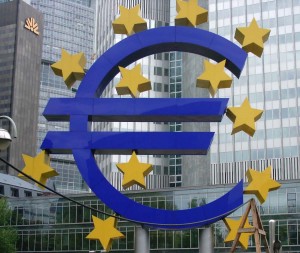 Erasmus Mundus – DUNIA BEAM scholarships cover the following items:
Subsistence allowance
The EU university is responsible for transferring the subsistence allowance on a monthly basis as soon as the mobility has started. Each EU partner must provide to both incoming and outgoing scholars the full amount of subsistence allowance defined above. The EU partner will be responsible for transferring the first two instalments right after the arrival of the scholar at the host university. For the rest of the mobility, the subsistence allowance will be provided on a regular basis.
Monthly allowance scheme

Type of mobility

Subsistence

Undergraduate

1.000 €/month

Master

1.000 €/month

Doctorate

1.500 €/month

Post-Doctorate

1.800 €/month

Academic and Administrative Staff

2.500 €/month
 Scholarships are intended for full-time study (students) and work (staff). However, the programme does not foresee any restrictions for remunerated work outside the scholarship activities, providing that:
it is in line with the national legislation of the country(ies) concerned (visa, residence permit);

the scholarship holder can still dedicate the necessary efforts to the mandatory activities in order to complete them successfully within the agreed period.

A scholarship holder may receive additional funding to their study/ research activities providing these are not from other European Union sources/ programmes.
 

Insurance

The University of Pavia as the project coordinator arranges and centrally pays insurance cover (travel, health, accident) for scholars for the full length of the duration of the scholarship mobility. Each scholar will receive an insurance policy via e-mail which can also be used for visa application.

 
Visa and Travel costs
When submitting the acceptance letter, all DUNIA BEAM scholars will be asked to indicate how they would like to travel (i.e. travel by plane). Only one return ticket will be financed from DUNIA BEAM funds. The following unit costs are applied for return tickets for the direct/linear distance ("as the crow flies"):
For Target Group 1 on one side the location of the sending HEI and on the other side the hosting HEI premises;
For Target Group 2 on one side the location of origin of the student/staff and on the other side the hosting HEI premises;
For Target Group 3 the location of residence of the student and on the other side the hosting HEI premises.
Travel costs Scheme
Distance (km)
Maximum amount (€)
< 500
€ 250
500– 1.000
€ 500
1.000– 1.500
€ 750
1.500 – 2.500
€ 1.000
2.500 – 5.000
€ 1.500
5.000 – 10.000
€ 2.000
> 10.000
2.500
For distance calculations, please refer to http://www.mapcrow.info
Participation costs
Under no circumstances may participating host universities claim participation/tuition/registration fees from students. This also includes retaining the funding foreseen as subsistence allowance to cover such fees. DUNIA BEAM students may not be asked to pay any participation/tuition/registration fees at the host universities.