An Najah National University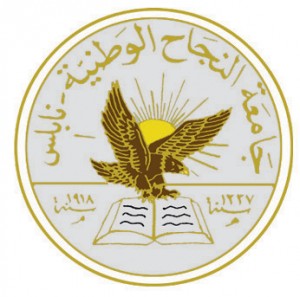 In 1918, An-Najah was established as a primary school educating students from Palestine and abroad. In 1941, it was named "An-Najah College". In 1965 it becomes a teacher preparation institute, also granting intermediate university degrees in various fields of study.
In 1977, An-Najah evolved into a full-fledged university and joined the Association of Arab Universities (AARU) as a full member.
In 1981, An-Najah was accepted as a member in the World Union of Universities.
In 1997, The University signed an agreement with the Director-General of the UNESCO to establish the UNESCO Chair on Human Rights and Democracy. In the same year, the University launched the Arabic for Non-Native Speakers Program.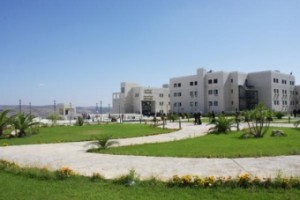 In 1999 The Faculty of Medicine was established in cooperation with Al-Quds and Al-Azhar universities and in 2008, The Faculty of Medicine was accredited as an independent faculty by the Palestinian Ministry of Education and Higher Education.
The University acquired the hospitals of Al-Zakat Committee in Nablus. The hospital buildings will be developed into a teaching hospital for students of medicine and nursing; the hospital will serve the entire northern West Bank region in cooperation with the Palestinian Ministry of Health.
There are currently 20,000 students enrolled within our four campuses; the New Campus, the Old Campus, Hisham Hijjawi College of Technology and Khadouri Campus in Tulkarem.
Education
Following its strategy to offer the students a wide range of study fields, the University has 15 faculties located throughout the different campuses, offering 73 Bachelor Degree programs, 43 Master Degree programs, and the only two Ph.D. programs in Palestine, offered in Chemistry and Physics.
 The abovementioned programs cover study fields taught in the following faculties:
Faculty of Arts

Faculty of Economics and Administrative Sciences

Faculty of Educational Sciences

Faculty of Engineering

Faculty of Fine Arts

Faculty of Agriculture

Faculty of Information Technology

Faculty of Shari'a (Islamic Law)

Faculty of Law

Faculty of Media

Faculty of Medicine and Health Sciences

Faculty of Physical Education

Faculty of Science

Faculty of Veterinary Medicine

Graduate Faculty
Through its Faculty of Graduate Studies, An-Najah enables its students to pursue their higher studies choosing from a wide range of study disciplines as follows.
Master Programs in:
| | |
| --- | --- |
| Physics | Chemistry |
| History | Biology |
| Applied Linguistics and Translation | Mathematics |
| Jurisprudence and Legislation (Fiqh Wa Tashree) | Computational Mathematics |
| Fundamentals of Islamic Law (Usul Al Din) | Water and Environmental Engineering |
| Master of Business Administration | Civil Engineering |
| Economic Policy Management | Road and Transport Engineering |
| Political Planning and Development | Architectural Engineering |
| Educational Administration | Urban and Regional Planning |
| Curriculum and Methods of Teaching | Teaching Mathematics |
| Teaching Mathematics | Clean Energy and Conservation |
| Teaching Science | Environmental Science |
| Teaching English | Engineering Management |
| Public Law | Public Health |
| Private Law | Taxation Disputes |
| Nursing and Community Mental Health | Animal Production |
| High Specialization in Medicine-Family Medicine | Clinical Pharmacy |
| Physical Education | Geography |
| Paramedics & Emergency Medicine | Arabic Language and Literature |
| High Diploma Teaching English Language | Plant Production and Protection |
| Women's Studies Program |   |
Offers two PhD programs in:
More information for Erasmus Mundus Candidates: http://www.najah.edu/node/30554