Aarhus University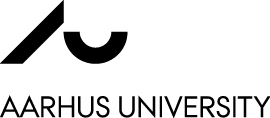 Aarhus University is among the top 100 universities in the world. The aim of the university is to sustain and enhance a high standard in both research and education, which has placed it among the international elite.
Founded in 1928 the University has a long tradition of offering broad and internationally recognized research and education. Today Aarhus University comprises 26 departments organized across four main academic areas: Arts, Science and Technology, Health, and Business and Social Sciences. App. 40.000 students attend courses at the university's different campuses of which the main Campus Aarhus is situated in the Centre of Aarhus City.
Additional AU campuses near larger cities in Denmark are: Campus Emdrup near Copenhagen; Campus Foulum near Viborg; Dept. of Environmental Science near Roskilde; Dept. of Bioscience near Silkeborg and AU Herning near Herning.
Teaching at Aarhus University is generally structured around lectures, seminars and practical exercises. Interaction and dialogue between lecturers and students is central to the teaching at Aarhus University and students are expected to take active part in the academic discussions during class. This results in a pleasant and informal academic atmosphere.
As a leading international university Aarhus University combines in-depth, cutting-edge research with interdisciplinary collaboration and maintains a strong focus on talent development and knowledge exchange with the business sector. At Aarhus University we are determined to attract the most talented students from all over the world. Thus Talent Development is – together with Education, Research and Knowledge Exchange – one of the university's core activities. Our aim is to create one of the most attractive, international research environments in Europe that cultivates the brightest minds recruited from the global talent pool by providing the best possible conditions for developing their special abilities.
Aarhus University offers 65 English-language programmes at bachelor and master's level, and all PhD programmes are English-language. We have more than 2500 doctoral and post-doctoral students and approximately 2000 senior researchers, lecturers and professors, making it a very young and dynamic research environment. The university and its four graduate schools strive to create an international community with excellent facilities that provide our international students and staff with a unique opportunity to meet fellow scholars.
Other reasons for choosing Aarhus University include:
AU is consistently ranked one of the world's top 100 universities;

Denmark was recently ranked in the world's top five best national higher education providers;

Ten per cent of our students are international, representing more than 100 nationalities;

AU's International Centre provides professional support and guidance;

All AU programmes operate within the European credit transfer system, ECTS, and are accredited by the European Quality Improvement System, EQUIS;

Denmark is widely cited as one of the world's most liveable places. It is an advanced technology-based society with one of the world's highest levels of income equality.
Specific information for Erasmus Mundus applicants:
http://studerende.au.dk/en/internationalstudents/