Vilniaus Universitetas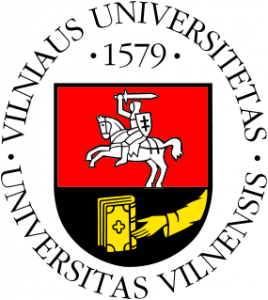 Founded in 1579, Vilnius University – the oldest university in Lithuania and in the Baltic States- is situated in the capital of Lithuania – Vilnius. It is a comprehensive university, where unity of research and studies is the core principle of its overall activity. The university aims to distinguish itself by a broad spectrum of fundamental and applied research as well as international excellence in the interdisciplinary research.
Vilnius University has 14 faculties, 5 research institutes, 4 study and research centres and and 3 university hospitals. Faculties and research institutes are scattered all over the city in eight University campuses.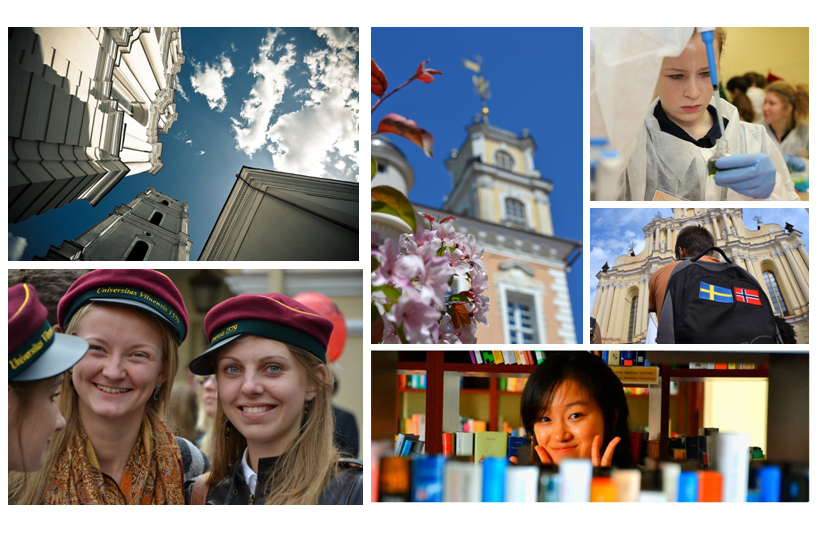 The Library of Vilnius university, which is an oldest in Lithuania, boasts over 5 mln. copies of books and manuscripts available for academic community. New modern National Open Access Science Communication and Information Center in Sauletekis campus will be opened for the students soon.
Vilnius University offers studies in all three cycles of studies. At the moment it has the body of 23 thousand students, 1347 of the academic staff, and 496 research fellows.
International activity is an important component of Vilnius University's strategy, enabling academic staff and students of the university to be globally active and well prepared for future challenges. Vilnius University collaborates with educational institutions, networks (UNICA, Utrecht, MAUI , CREPUQ) and associations (EUA, EAIE, IAU,) businesses around the world. Cooperation includes incoming and outgoing student mobility, staff mobility, research and development activities, regional development cooperation and development of education.
There are more than 500 interdisciplinary courses in English, French, German and Russian available for international exchange students and master programmes in English, with joint master programmes among them in economics, business administration, tourism management, international law, philology for degree seeking students.
Each year Vilnius University hosts more than 500 international students from all around the world for the new academic and cultural experience.
Specific information for Erasmus Mundus applicants: http://www.vu.lt/en/studies/exchange-students