Arab International University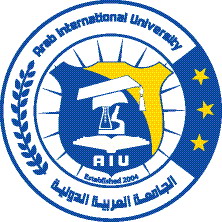 Arab International University, Syria (AIU) was founded in the year 2005 as a privately owned university created under Presidential Decree No. 193 Date 06/05/2005. AIU is now with about 5,500 students the fastest growing and biggest private university in Syria. As an institution of higher education and academic research, Arab International University strives to be a center of excellence that conforms to international standards in education and research. The mission is to provide a platform for conveying knowledge, values and traditions between the Arab world and Europe in the spirit of good neighbourliness. The university is keen on enhancing interaction and cooperation in social, cultural and economic spheres.
AIU offers Bachelor level degrees in the fields of Pharmacy, Informatics Communication Technologies, Civil Engineering, Business Administration, Architecture and Arts. The language of instruction at the university is English and the study programs are designed in compliance to the Bologna process, which supports student exchange in all fields. Nevertheless AIU follows the academic system of credit hours.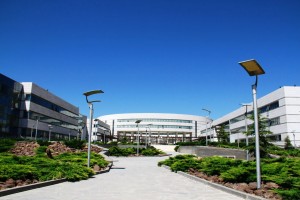 Internationalisation is one of the main goals of AIU. Therefore the university is partner in several international projects financed by the DAAD (German Academic Exchange Service) and by the European Union (TEMPUS & ERASMUS MUNDUS) and is looking back to five years of successful student exchange programs with German universities.
The university is accredited as an institution of higher education by the Ministry of Higher Education in Syria and recognized as full university by the "Standing Conference of the Ministers of Education and Cultural Affairs of the Länder in the Federal Republic of Germany (KMK). Moreover the university is a member of several worldwide university networks, like the Association of Arab Universities, Arab Organization for Quality Assurance (AROQA) and Organization of Islamic Countries (OIC Educational Directory).
More information for Erasmus Mundus candidates: http://www.facebook.com/pages/International-Office-at-the-Arab-International-University-Syria/184260415027174