Princess Sumaya University for Technology
Pr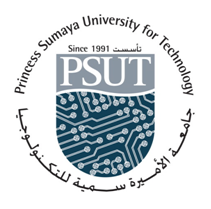 incess Sumaya University for Technology (PSUT) has emerged in the past five years as a centre of excellence in ICT education, research and innovation and a model of the future university in Jordan. It was established in 1991 as a specialized, non-governmental, non-for-profit, academic arm of the Royal Scientific Society (RSS), which is considered as the only comprehensive applied research centre in Jordan. As a non-for-profit Jordanian university, PSUT embraces both the public and private sectors, but while akin to public universities in its mission, it is more aligned to the private sector in drive and spirit.
PSUT is located in Amman, Jordan, offering an array of ICT related courses with students' capacity of over 2300. It currently offers B.Sc. degrees in Computer Science, (Computer Graphics and Animation), Software Engineering, Electronics Engineering, Computer Engineering, Communication Engineering, Energy and Electrical Power Engineering, Management Information Systems, Administration of business and Accounting.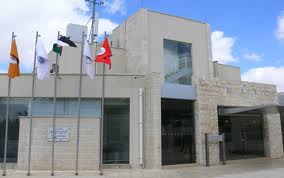 The university has a Sun Microsystems lab, mainly used in Java courses, and Unix courses on Sun SPARC based machines. Also, PSUT has a Rubicon Lab, established by partnership with Rubicon Group Holding Company for the animation industry and video games, and used for teaching animation and video game development courses. An Oracle incubator lab was also established with the goal of familiarizing students with Oracle technologies, and to remove the stereo-typical view of Oracle as only being a Database company.
PSUT has a long track record in scientific cooperation with Europe in a number of FP7, Tempus and Erasmus Mundus projects and with close links with many European universities. PSUT strives to become a nucleus for a modern Jordanian knowledge industry, which actively animates the process of socio-economic and cultural development locally, regionally and globally. PSUT aims at supplying Jordanian, regional and global societies with technically and scientifically qualified ICT graduates and with solid applied research work. PSUT has been actively involved in the eLearning domain where it has led an initiative to promote online engineering in Jordan.
PSUT has established a regional entrepreneurship centre, named: Queen Rania Centre for Entrepreneurship, to help in fostering talent and transforming knowledge in Jordan and the region into a socio-economic impact.
More information for Erasmus Mundus candidates: www.psut.edu.jo