Lebanese American University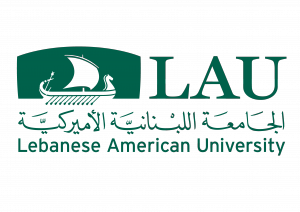 The Lebanese American University (LAU) is a leading private higher education institution in Lebanon, committed to academic excellence, student centeredness, civic engagement, the advancement of scholarship, the education of the whole person, and the formation of leaders in a diverse world.
In fact, LAU (http://www.lau.edu.lb/about/) is an enterprising institution that appreciates leadership, initiative, exploration and discovery amidst the social, political and economic challenges of today's Middle East. Chartered by the Board of Regents of the University of the State of New York, and accredited by the Commission on Institutions of Higher Education of the New England Association of Schools and Colleges (CIHE–NEASC) http://www.lau.edu.lb/about/charter-accreditation/, LAU provides a high standard education to more than 8,000 students in different majors. Our seven schools and 17 specialized centers and institutes, http://www.lau.edu.lb/academics/, provide an abundance of opportunities for study, research and training for your students through two campuses in Beirut and Byblos cities respectively. In addition to that, LAU recently acquired a new world headquarters in the Big Apple (NY), the center of the international action!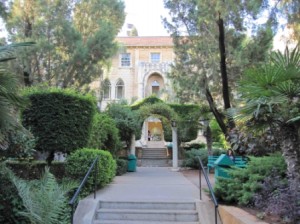 LAU has a well-developed and structured Student Affairs Entity, its Outreach and Civic Engagement Department takes care of all activities, mobilities and student exchanges through the office of the Study Abroad and Program Coordinator. Please check link below for more details:
http://students.lau.edu.lb/student-engagement/exchange.php
Our institution follows the American Credit Hour System; lectures are usually 3 credit hours meaning that there are 3 contact hours weekly or 3 separate lectures. A lab/studio contact hour is considered 0.5 cr hrs.
LAU through its year's long experience in activities related to student affairs, collaborations with US & EU universities and student exchanges at undergraduate and graduate levels has a well established student affairs department responsible for all kinds of student activities. Recruitment of students, faculty and staff is generally done through web advertisements, posters, seminar and workshops. Our students participate in many local, regional and international activities such as Sport Activities and competitions, Global Classrooms LAU Model United Nations, Annual Harvard Model United Nations conferences, etc. Many of our students seek to continue their higher education (MS & PhD) in EU Universities, so this project would be ideal to expand and strengthen this on-going trend.
More information for Erasmus Mundus Applicants:http://students.lau.edu.lb/student-engagement/exchange.php