The University of Jordan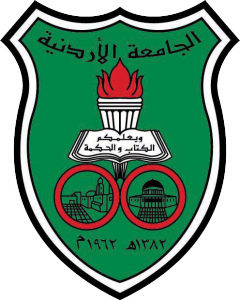 The University of Jordan has the highest admission averages in the country and is considered the premier university in Jordan and one of the most prestigious in the Arab World.
The University of Jordan is the oldest and largest University, and the leading institution of higher education in Jordan with 36,400 students and 1,628 academic staff. It offers more than 80 bachelor, 100 master's, and 35 Ph.D. programs. Many of the courses and programs are taught in English.
Degree-Granting Faculties, Institutes and Centers
Faculty of Science, Faculty of Medicine, Faculty of Nursing, Faculty of Agriculture, Faculty of Pharmacy, Faculty of Dentistry, Faculty of Engineering & Technology, Faculty of Rehabilitation Sciences, King Abdullah II School for Information Technology, Faculty of Foreign Languages, Faculty of Business, Faculty of Law, Faculty of Shari'a (Islamic Studies), Faculty of Physical Education, Faculty of Arts and Design, Faculty of Educational Sciences, Faculty of Arts, Faculty of International Studies, Center for Woman's Studies and The Language Center.
More information for Erasmus Mundus applicants: www.ju.edu.jo