Université Montpellier 2 Sciences et Techniques
Montpellier is lo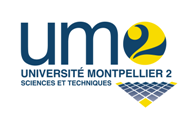 cated in the South of France, nearby the Mediterranean Sea. The Université Montpellier 2 is one of the oldest European universities. Every year, 2 400 students out of the 16 000 registered at the university are coming from a foreign country. In the international ranking system ARWU ("Shanghai ranking"), the Université Montpellier 2 belongs to the top 10 French universities.
UM2 is specialized in sciences and technologies. Our fields of training cover wild thematic areas such as Agronomy, Mathematics, Physics, Chemistry, Biology, Informatics, Engineering, Business management…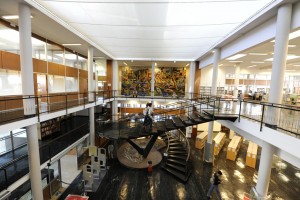 It offers near 300 degrees programmes from bachelor's degree to PhDs. 10 Bachelor of Sciences specialties along with 16 university diploma of Technology and 40 professional Bachelor specialties are proposed. At a Master level, 12 Masters and 60 specialties in the fields of Sciences and Business Management are proposed.
 At a PhD level, the Research and Education fields are organized in five interdisciplinary areas: Environment-Life-Foo-Earth Sciences, Biology-Health Sciences, Chemistry, Mathematics-Informatics-Physic-Structural and Systems Sciences; Management Sciences.
UM2 promote collaboration with its partner and give the PhD students the opportunity to obtain a co-supervision of thesis, permitting him/her to obtain a double PhD diploma when it is possible with the PhD student home university. The offer of study programme is supported by a dynamic and internationally recognized research through the association of our 53 laboratories with the great national research organizations. These laboratories are gathered within 7 doctoral schools, 5 research poles and have partnership agreements with 7 great french research centers. 2 500 permanent staff and nearly 15 900 students (among them 2 700 international students) take part in the life of the establishment.
Montpellier's University is one of the leading French universities on Environment and Biodiversity's academic research. Laboratories and joint research unit with great French research centers, such as CNRS, are internationally recognized on this topic.
Specific information for Erasmus Mundus applicants:  http://www.univ-montp2.fr/index.php?option=com_content&view=article&id=446&Itemid=654