agosto 29, 2012 in News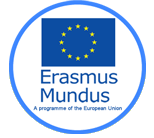 15/07/2012: Erasmus Mundus has completed its selection of consortia, partnerships and projects under the three Actions of the Programme within the Call for Proposals EACEA 42/11. The Call was issued on 30 December 2011, with a deadline for proposals of 30 April 2012.
DUNIA BEAM Project, coordinated by the University of Pavia, has been awarded Action 2, Lot 2 funds (Palestine, ordan, Lebanon, Syria Countries).
To see all the partners involved in DUNIA BEAM consortium, click here.
Results of Erasmus Mundus 2012 selection: Call for Proposals EACEA/42/11